Printed Roof Cover
Part Payment Plan Available At Checkout Via Partial.ly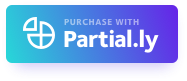 ---
---
Personalise your tent with a patterned or brightly coloured roof cover!
Following the popularity of last years Lotus Leaf pattern roof covers, we've come up with a few more options for you this year...
Make your tent stand out from the other Lotus Belle's if you find yourself near some other like minded customers. Also, your tent is already fully waterproof, of course - but you can add an extra layer of sun and rain protection with one of these polyester petticoat roofs - you could even have a different roof to suit your mood :)
Makes for an excellent guard against bird poop and tree sap which can be potential dangerous to the canvas if its left to sit for too long. Some tree sap is extremely hard to remove off canvas, so take the hassle out and invest in a petticoat roof.