5m Lotus Belle Outback Glamping Tent
Part Payment Plan Available At Checkout Via Partial.ly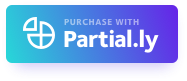 ---
---
Our flagship Lotus Belle Outback offers 5 x 5m of space and features:
Zipable mesh windows (instead of PVC)
A zipable mesh door
Velcro flaps to join the walls to the groundsheet to keep out everything.
A rectangular panel on the back wall for extra ventilation 
Bigger roof vents
The Lotus Belle Outback was introduced to New Zealand in Summer 2012 after our Kiwi co-founder of Lotus Belle tweaked the "Original" British Lotus Belle for the warmer New Zealand and Australian climates. The changes were namely the velcro sealed groundsheet and mesh screens both great deterrents for those sandflies and creepy crawlies! 
The 5m Lotus is 56% bigger in size than the 4m and fits everything but the kitchen sink!