Traveller Stoves
Part Payment Plan Available At Checkout Via Partial.ly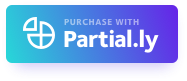 ---
Stoves can make an excellent addition to any semi-permanent glamping set-up. The Traveller stove keeps the tent comfortable even on chilly mornings and helps inhibit the growth of troublesome mould spores by helping the canvas stay dry. It can also be used for cooking, and requires surprisingly little fuel to keep even our most spacious tents cosy. It even has a glass window so that you can enjoy the view! Its sturdy construction and compatibility with Lotus Belle tents make it an excellent investment for the long term.
If you're searching for something to make your tent truly feel like home and help it last, the Traveller stove may be just what you need.

Specifications:
The stove dimensions are 400mm wide, 440mm deep, 525mm high.
With the complete flue kit and cowl on top of the stove the total height is 2.4m
4 x 500mm long  flue sections and cowl 
The Traveller stove with the wings, tray and extension weighs 29kg
The Flue kit weighs 5.8kg
This listing includes the stove and flue kit with tent flashing and spark arrestor to ensure a perfect fit with your tent. Please note this model now has the wings in one piece, instead of two separate pieces which was an older model
The Traveller stove is made in the UK and available exclusively in New Zealand through Lotus Belle tents.