4m Lotus Belle Hybrid Deluxe Tent
Part Payment Plan Available At Checkout Via Partial.ly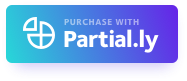 ---
---
The king of all tents, the best of all worlds. 
Our new tent, the Hybrid Deluxe, comes after many, many requests for a tent that is suitable for all climates... 
The Hybrid Deluxe tent has two canvas doors, each with a mosquito net door behind. It has roll down canvas blinds, zip open PVC windows to keep out heavy rain, and behind them, a mesh layer to keep out mozzies and allow maximum air flow in the hot summer. 
To maximise breathability the Hybrid has the same large roof vents as the outback, and a velcro groundsheet to keep out all the bugs.
The questions everyone asks? What is the difference between the Outback Deluxe and Hybrid Deluxe? The Hybrid Deluxe has both PVC and mesh windows so you have the options of interchanging them. So if its dusty or raining outside PVC means you can see out better and on a cool and breezy day use the mesh window option to keep the pesky bugs at bay
***Please note this item ships from September 27th 2018 when our summer shipment arrives***